Benjamin Zander's The Art of Possibility
Workshops in the interpretation and performance of music for musicians and listeners, King's Hall, Newcastle, August 2012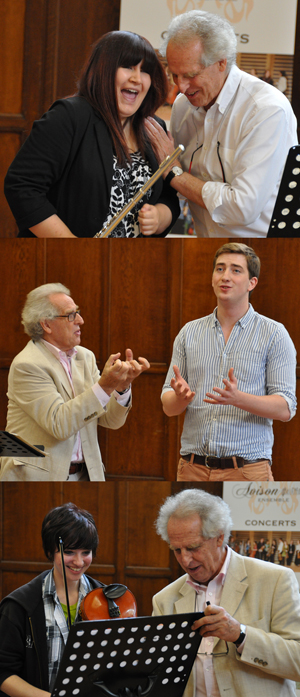 The Avison Ensemble is delighted to have welcomed Benjamin Zander to present a series of music workshops in Newcastle for musicians and listeners as part of our ongoing commitment to music learning in the North East. These workshops were held from 13th to 16th August 2012 in Newcastle University's King's Hall and were open to amateur and professional musicians of all ages and to listeners, including those listeners with no previous experience of classical music.
These workshops were transformative and inspirational for the musicians participating as they discovered new possibilities in interpretation, expression and performance. Ben explored the 'hidden language' of music and the impact of its use on both performers and listeners. However, these were not technical master classes – they were full of surprises and often emotional experiences which transformed the audience and players' outlook on the relationship of music to life.
A variety of amateur and professional musicians performed, with pianists, singers, and string and woodwind players performing a wide range of music from Bach to Brahms to Menotti. Ben provided enthusiastic support and guidance from the piano and transformative revelations to the players and audience alike.
We felt it was important that these workshops were open for anyone to experience and so we were delighted to make these FREE for participants and listeners. The workshops have been supported by the Esmée Fairbairn Foundation.
'I'm bursting to sing and be in the front row of my life! The possibilities are endless!'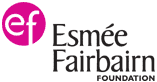 Here's just some of the feedback from players and listeners about the workshops:

'Ben's positive approach to everything and his skill in improving even the most gifted musician was compelling. His inclusion of everyone in the room – musician or not – made the sessions addictive.'
'Ben retains his extraordinary ability to tune into the players performance and transform it to the enlightened delight of his audience, with guidance for life in good measure.'
'Ben you are an amazing facilitator – you so walk your talk – to experience that has been magical for me! Watching the transformations was brilliant – I learned so much about communication and leadership!'
'A life-affirming experience.'

Ben's inspirational work with young musicians
Ben Zander's work with young people and youth orchestras is world renowned and he has just been awarded the Youth Orchestra of the Americas 10th anniversary award for his invaluable contribution to the youth symphony movement across the Americas. He has recently formed the Boston Philharmonic Youth Orchestra to "… shape the musical leadership of tomorrow".
'Even in far away Berlin, the news that Ben Zander is founding a new youth orchestra is extremely important. These fortunate young people will experience an intense musical and emotional engagement which will remain with them for a lifetime.' Sir Simon Rattle, 2012
'The creation of the Boston Philharmonic Youth Orchestra is wonderful news for young musicians and music-lovers. Through his vision, passion and artistry Benjamin Zander will provide extraordinary leadership for this exciting new project.' Yo-Yo Ma, 2012
About Ben and music transformation
Benjamin Zander is the acclaimed conductor of the Boston Philharmonic Orchestra and a passionate musician and speaker of world renown. He was born in London into a musical family, he became a protegé of Benjamin Britten and a student of Imogen Holst.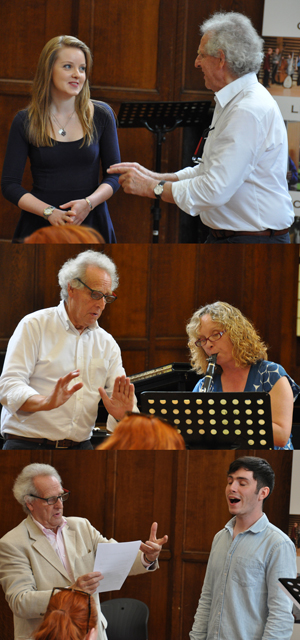 He studied with the great Spanish cellist, Gaspar Cassado, later becoming his teaching assistant before becoming a professor at the New England Conservatory of Music.
'Ben Zander is a visionary, playing the Dvorak cello concerto with him was like hearing it for the first time.' Yo-Yo Ma
Ben has collaborated in performances with many of the world's greatest musicians, amongst whom have been Rostropovich, Oscar Shumsky, Vladimir Ashkenazy, Martha Argerich, Yo-Yo Ma, and Jaqueline Du Pré. He has conducted international tours to Russia, Israel, Europe, the Far East and South America.
He is currently recording the complete symphonies of Mahler with the Philharmonia Orchestra. His many awards and honours include an Emmy nomination for conducting 'A New World of Music'.
To find out more about Ben click here.
Ben on leadership and transformation
Ben is one of the most sought-after speakers in the world. Bringing his insights as the conductor of major symphony orchestras to business leaders involved in transformation and change, Ben Zander has become a much sought-after speaker to major organizations all over the world including Shell, IBM, Arthur Andersen, KPMG, Sprint, NASA and the US Army.
To find out more about Ben and leadership transformation click here.