John Garth - Cello Concerto scores
A modern edition now available exclusively from The Avison Ensemble!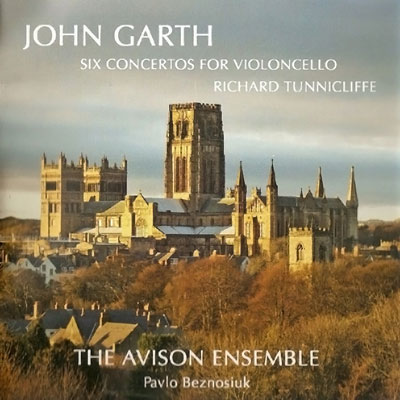 John Garth's Six Cello Concertos lay unplayed and unrecorded until the Avison Ensemble's revelatory recording of them with Richard Tunnicliffe as the cello soloist. Our recording (on Divine Art dda 25059) continues to be enormously popular - read reviews of our recording here. Until now there have been no editions of these Concertos available for performers.
The Avison Ensemble has edited and prepared a modern edition for each Concerto from the manuscripts. The Concertos are available individually in PDF format ready for performance use and consist of:
full score
cello solo part
violin I, violin II, viola, cello/bass, continuo parts
cello/basso part
programme notes (in a Word document)
Click here or on the image below to see a preview of the score for Garth's Cello Concerto No. 4 showing the first pages of the full score and the solo cello and violin I parts.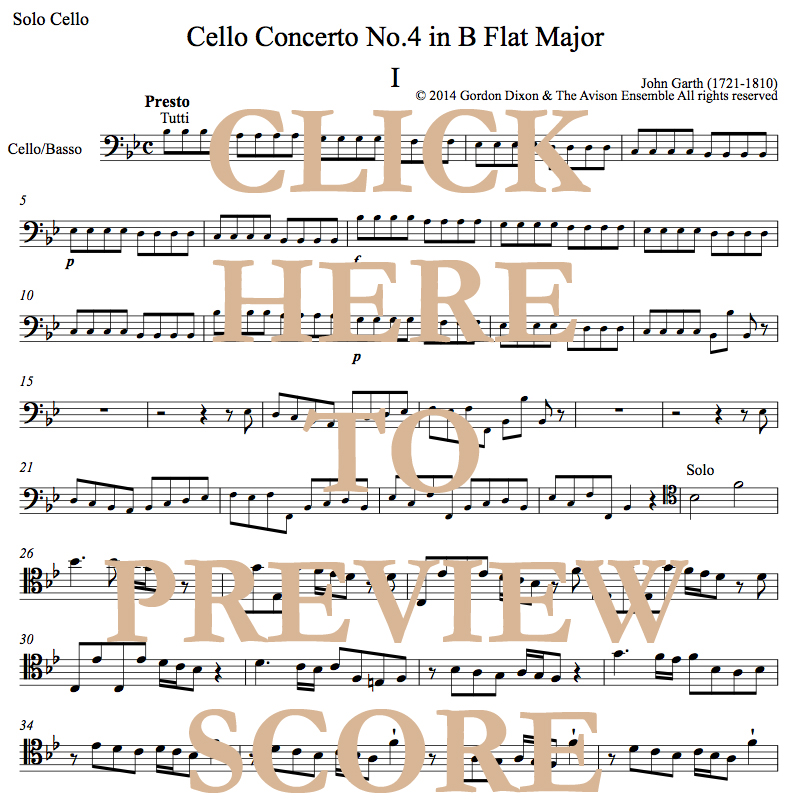 The scores are available exclusively from our website and upon payment will be sent via email in PDF format ready to be printed by you. Please order these scores from our Listen and Buy page and indicate which Concerto PDF score you require during the PayPal payment process. The individual Concerto scores available are:
Concerto No. 1 in D major
Concerto No. 2 in B flat major
Concerto No. 3 in A major
Concerto No. 4 in B flat major
Concerto No. 5 in D minor
Concerto No. 6 in G major