The Avison Ensemble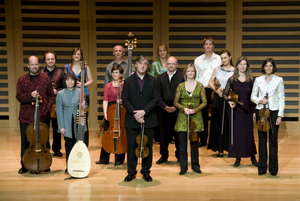 The Avison Ensemble is one of England's foremost exponents of 18th century music on period instruments. It is named after Charles Avison (1709-1770), the Newcastle-born composer, conductor and organist, "the most important English concerto composer of the 18th Century" (New Grove).
In addition to playing other works from the Baroque and early Classical periods, the Avison Ensemble is also a training ground for young up and coming musicians to gain experience at period performance practice and styles, affording them the opportunity to work with outstanding directors and soloists. The Ensemble has an active outreach programme involving thousands of children each year in music education projects throughout the North East.
The Avison Ensemble's recording of the complete works of Charles Avison on both the Naxos and Divine Art labels has been exceptionally well received. Their recording of '6 Cello Concertos' by John Garth has been a sensational success, having been reprinted several times during the first year of its release and is regularly played on Classic FM.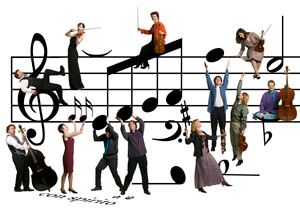 In addition to numerous appearances in the English regions, The Avison Ensemble has also appeared to critical acclaim at St. John's, Smith Square in London and at the Hallé Handel Festival in Germany. Recently, the Ensemble has performed at St. James' Palace in London with the choir of Her Majesty the Queen's Chapel Royal and were the largest orchestra in the opening concert series at the new London concert hall, Kings Place, performing Beethoven's Triple Concerto as part of an all Beethoven programme on period instruments.
"Recorded sound and overall presentation are also of the utmost quality. I recall being deeply impressed with the Avison Ensemble's Naxos releases; this latest enterprise (Avison Concertos after Geminiani) only confirms that here, surely, is a band whose strength of vision and outstanding artistry would have pleased not only its namesake but also Geminiani, beyond all measure."
Robert Levett International Record Review